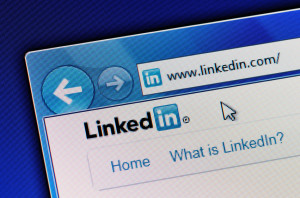 Recently, LinkedIn passed the 300 million member mark — and users are sharing content with each other at an increasing rate. Marketers, specifically B2B marketers, are learning it's becoming THE place to distribute their content. Blog posts, videos, case studies, reports — whatever it is, members are sharing it on LinkedIn.
The LinkedIn Marketing Solutions team sees this, and understands that they need to keep up with their membership. In fact, they've been rolling out new marketing solutions every six months or so, such as; Company Pages, Showcase Pages, and last year, LinkedIn Sponsored Updates. In a recent blog post, Penry Price, VP of Marketing Solutions, said that LinkedIn sponsored updates have become the fastest growing Marketing Solutions product they offer.
So, are you looking to start using LinkedIn sponsored updates in your next B2B marketing campaign? Here's the Top 5 reasons why you should:
Audience targeting. LinkedIn sponsored updates gives you the granular control on who sees your updates. It ensures your campaigns reach the appropriate decision makers.
News feed advertising. Because updates appear right in your audience's news feed, they're less intrusive than banner ads. Your audience is more likely to read and click on your sponsored update as a result.
The professional nature of LinkedIn. Your B2B audience is more business-oriented than other social media platforms, and they're more receptive to your business updates. According to LinkedIn's research, the average income of their users is $83,000, so you're getting your updates in front of a prime audience.
Testing opportunities. Sponsored updates give you the chance to test different versions of content that converts elsewhere for you.
Real-time analytics. No more waiting for days or weeks to see how a campaign is performing. LinkedIn sponsored updates provide you with all the data you need to start, stop, or adjust your campaign on the fly. Top clicks by geographic location, job function, industry, and more.
The bottom line is that people buy from other people, even in the B2B marketplace. LinkedIn users want content that helps them improve their business lives and make better decisions — LinkedIn sponsored updates can help get your message in front of a qualified audience.
Next Steps:
/wp-content/uploads/2020/10/web-logo-backbone.svg
0
0
Stephen Turcotte
/wp-content/uploads/2020/10/web-logo-backbone.svg
Stephen Turcotte
2014-05-28 08:55:36
2014-05-28 08:55:36
The Importance of LinkedIn Sponsored Updates in B2B Marketing