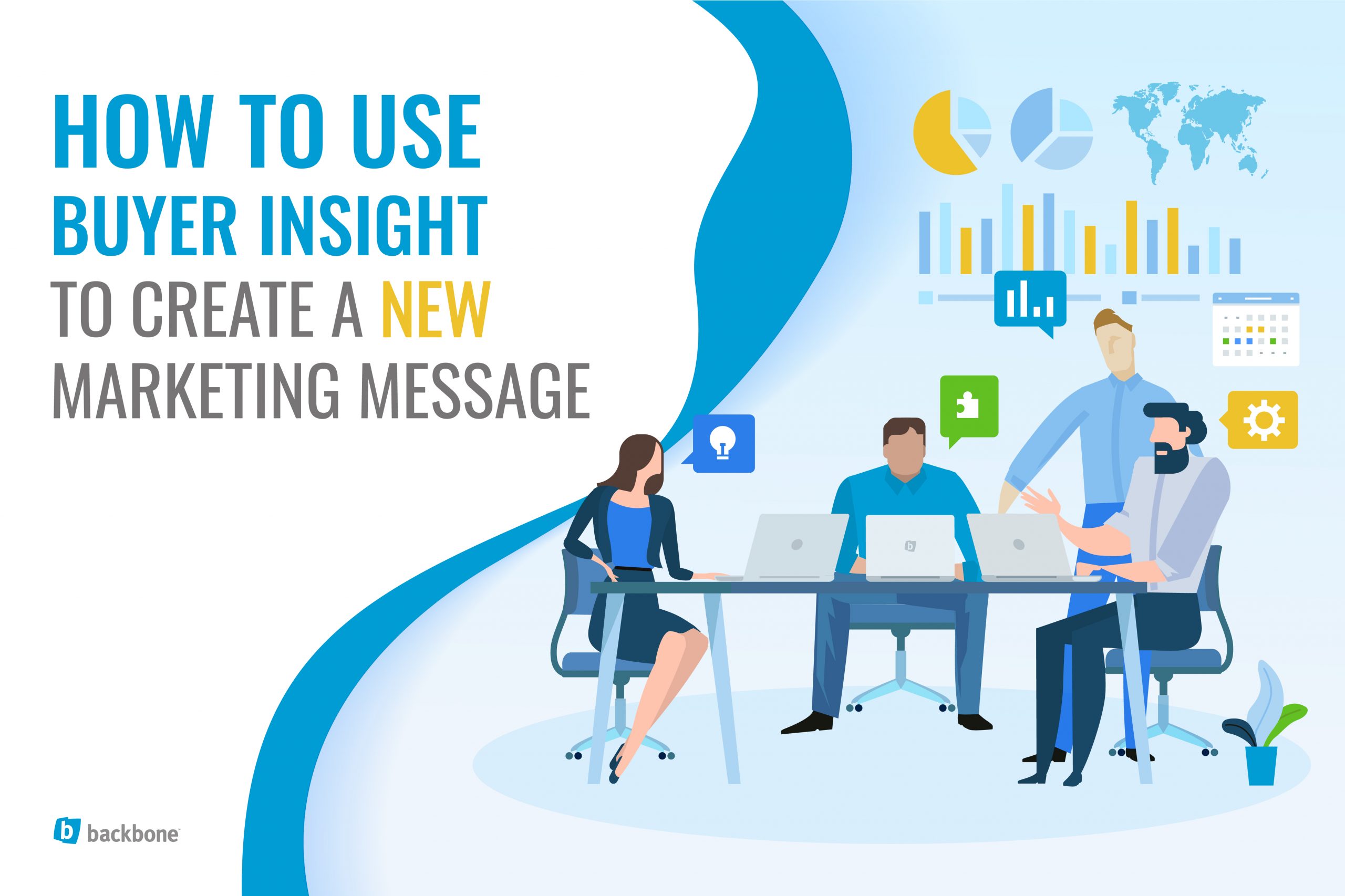 If you followed our advice on gathering buyer insight, then you should be well on your way to discovering the most powerful marketing campaign possible for your clients and prospects. The next step? Sorting through the data to find any existing overlap between the answers supplied by your interviewees. Let's break down how to properly analyze buyer insight data for a better marketing message.
Organize the Data
Once you have the data you need, organize it into a clear spreadsheet denoting client/prospect name, date they became a client (if applicable), industry, and the answers to each of your questions. Also make a section for notes from your team as well as a column to capture specific insights that are echoed by other companies you interviewed.
Look for Patterns
Next, take a look with a careful eye at the patterns and common challenges that exist across your interviewees. What was said over and over by multiple companies? What is an acute source of pain for them right now? Where is the evidence to suggest that companies have a problem they're unaware of – but will become aware of soon? How do your solutions address these challenges?
Questions like these will help you identify what is a widespread need, and what is an outlier. Find those common problems that your company can solve, and use that insight as the catalyst for your new messaging.
Identify New Verticals
As you continue to analyze the data, search for evidence that supports your venture into new verticals. You're not the only business in a reassessment phase. Many companies that you may not have thought a good fit for your solutions may now be a perfect match as their needs have changed in light of the pandemic.
Devise a New Strategy Based on Your New Insights
Buyers have to be motivated to make a new investment. They need to know where they stand to save money or receive a solid ROI for their business. Your task through your new messaging and marketing strategy is to resonate with them at the earliest possible part of their decision-making process and to alert them to their needs before they're even consciously thinking about it. Then, when they are ready to make an investment, you're at the forefront of their mind.
Whatever you plan to do from a marketing or sales campaign, you want your initial message to have impact and be right on target with the prospect's pain points. You will get a much better response when you're talking about things your customers really care about.


Jumpstart Your Marketing Strategy with Backbone Media
Want the analysis without all the additional work? Backbone Media's closed-loop marketing strategy includes high-level analysis of buyers and prospects to discover the right messaging for your business. Be heard above the noise – set up an appointment with our CEO, Stephen Turcotte, to discuss the future of marketing for your business and to see if a partnership with Backbone Media is right for you.
https://www.backbonemedia.com/wp-content/uploads/2020/06/437C3718-E887-4508-B634-A5EA6AECDB6E-scaled-1.jpeg
1706
2560
Erik Swider
/wp-content/uploads/2020/10/web-logo-backbone.svg
Erik Swider
2020-06-15 10:09:34
2020-06-15 10:09:34
How to Use Buyer Insight to Create a New Marketing Message