Back in 2012, Google announced that they would be replacing Google Places with Google+ Local. All of the Google Places listings were then converted to G+ pages. This caused many duplicate business pages, as these new pages were separate from any existing Google+ business accounts.
Google+ Local pages generally do better in search, making the problem even more frustrating. The new local page with no branding would usually show up better then the business page you had been working hard to build a following with. Until recently, options were limited, picking from the best of several bad choices. But now, there is finally a decent choice.
Google rolled out a new solution in June, which will allow you to transfer the verified status of an existing Google+ local page to a brand page. To be clear, this is not a true merge, as most content from the local page will not be transferred. This is a way to transfer verified local status to a brand page, which will then convert to a verified Local page. We'll take it for now!
What Changes
All reviews, local verification, maps, and address information will be transferred from your local to brand page. Any content, followers, and circles will not be transferred. Also, your responses to any reviews will be deleted so be sure to make note of them. Your local page will be renamed "Backup of <page name>" and will still be visible on Google unless you delete it. The content on your brand page will mostly stay the same with a few exceptions. You will lose your story taglines and links (local pages do not have these features as of now) — but that's a small price to pay for better visibility.
What You'll Need
Your Local page to be verified
To be the owner of both pages (not just an admin)
What To Do
Go to your Local verified G+ page. On the left hand drop down menu select settings. Scroll all the way down to the profile section. You should see something that looks like this:

Click on "Connect a different page." Google will then prompt you: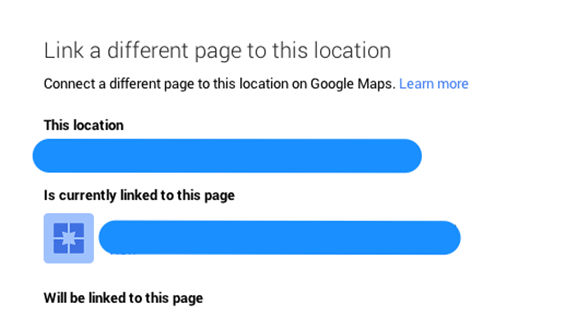 Under "Will be linked to this page" you should see a drop down menu where you can then select the non-local G+ page you would like to show up on Local.
Save your settings, and that's it! Your Google Plus page will now have verified local status and the search benefits that come with it.
Next Steps:
/wp-content/uploads/2020/10/web-logo-backbone.svg
0
0
Stephen Turcotte
/wp-content/uploads/2020/10/web-logo-backbone.svg
Stephen Turcotte
2014-07-24 14:26:47
2014-07-24 14:26:47
How to Merge your Google+ Local and Business Page (Sort of)