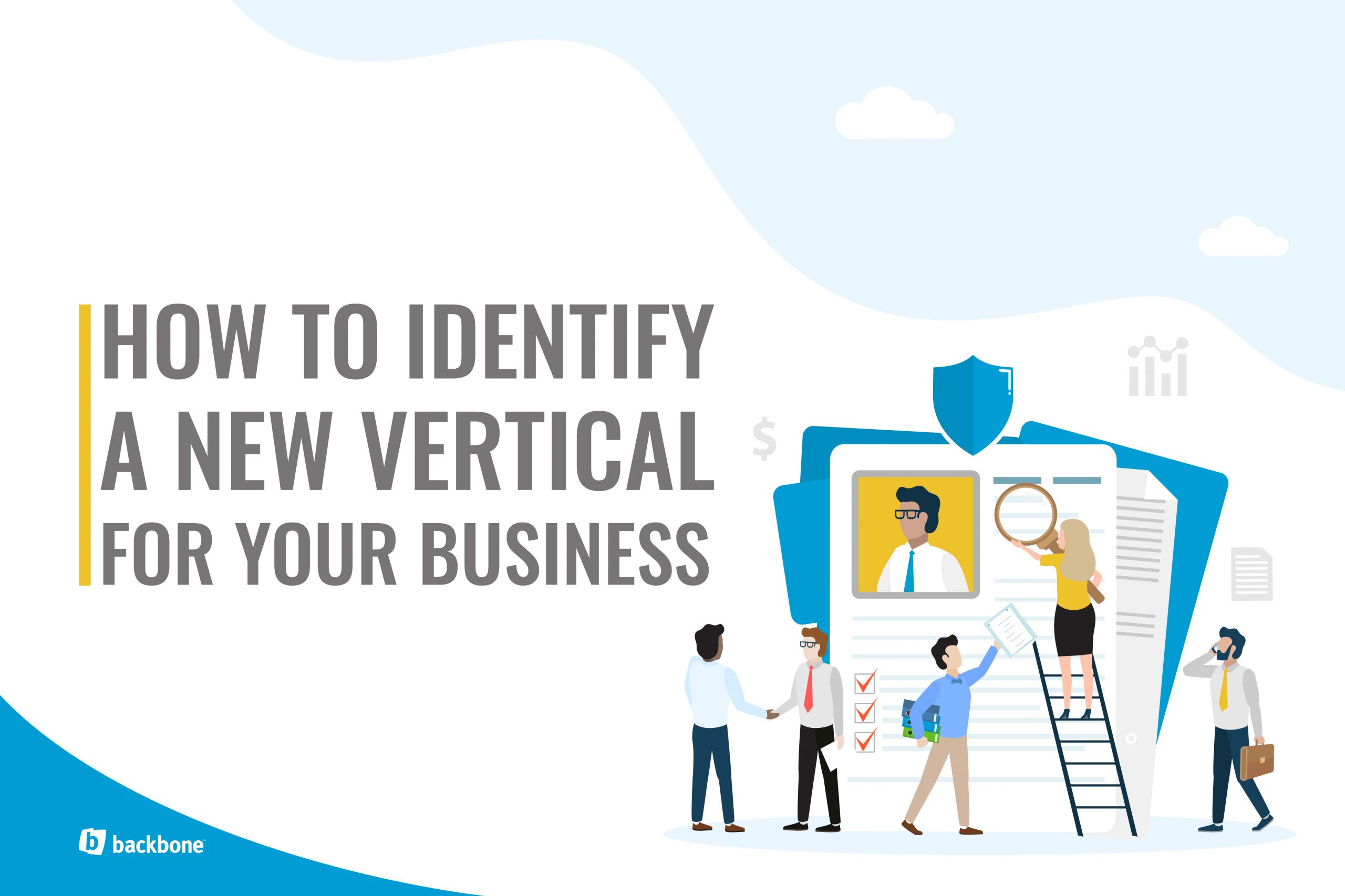 The wellness of nearly every industry has changed thanks to recent global events. Some industries have grown stronger, and some are suffering. If you followed the advice given in our article on gathering buyer insight, then you no doubt have learned whether or not your current verticals are viable for the health of your business. If you find that your traditional markets are no longer prosperous, or if it appears as though it may take them a long period of time to recover, you need to look elsewhere.
You have a fiduciary responsibility to your stakeholders, investors, employees, and vendors to scan the horizon for new markets that may improve or stabilize your business. This may require exploration into entirely new markets, or it may mean that you need to take a closer look at markets you currently serve, but in which you perhaps have not invested as much time or resources.
Identifying a new vertical can be an exciting time of change for your business that can set you up for long-term success. Below we have outlined four key action steps to put in place when looking into new potential markets.
Perform Market Research
What solutions are various industries in need of now? How could your current products and solutions fulfill those needs? To answer these questions, you need to know the current trends and future predictions of the markets you wish to target.
WebWire has a comprehensive database of trade publications you can comb through to discover where your products and services are needed. This will help you narrow down your focus to one or two new industries to go after.
Get Specific and Test Your Assumptions
Once you've landed on a new vertical to pursue, test it further by using a tool like LinkedIn Sales Navigator to niche it down even further. With this tool, you can search for specific roles, titles, levels of seniority within industries, the geographical area you wish to target, and the exact segment of the industry whose needs match your solutions. From there, you should evaluate a sample size of 50-100 of the companies in your list to sanity check that most of them are qualified enough to invest additional investment into a marketing and sales campaign.
Think About the Future, Not Just the Present
As you develop a new vertical, remember that we are in a time of upheaval, uncertainty, and ever-changing realities. What may look like the best vertical today, may change in a week or two – unless you take the future into account as you do your research. Ask yourself: what industries need my solution now, and will likely continue to need my company's services well into the future?
This time in history will produce changes that are immediate and short-lived, and changes that are irreversible. While many are focused on the negative, spend your time pursuing the positive developments and potentials that could set your company up for greater profit, position, and success.


Prepare for the Next Step
Once you have decided on a new vertical to target, you can begin to tailor your marketing message and strategy to speak directly to their needs and catch them early in the buying process. There is no need to reinvent the wheel here. Leverage what has worked for you in the past, and tweak it just enough to resonate with your new audience. You will discover through testing and feedback what works and what doesn't, and can iterate from there.
Explore New Verticals with Backbone Media
Marketing strategy is our passion and our area of expertise. We are here to help you explore possibilities to help your business thrive. If you're seriously considering moving into a new vertical, we'd love to connect with you. We'll help you discover how best to transform your company's marketing strategy for maximum conversion and profitability now and in the future. Contact us today to set up an appointment.
https://www.backbonemedia.com/wp-content/uploads/2020/06/34F548A0-EB7B-4198-BB9D-886AE673DAFB-scaled-1.jpeg
1706
2560
Erik Swider
/wp-content/uploads/2020/10/web-logo-backbone.svg
Erik Swider
2020-06-30 09:48:05
2020-06-30 09:48:05
How to Identify a New Vertical for Your Business