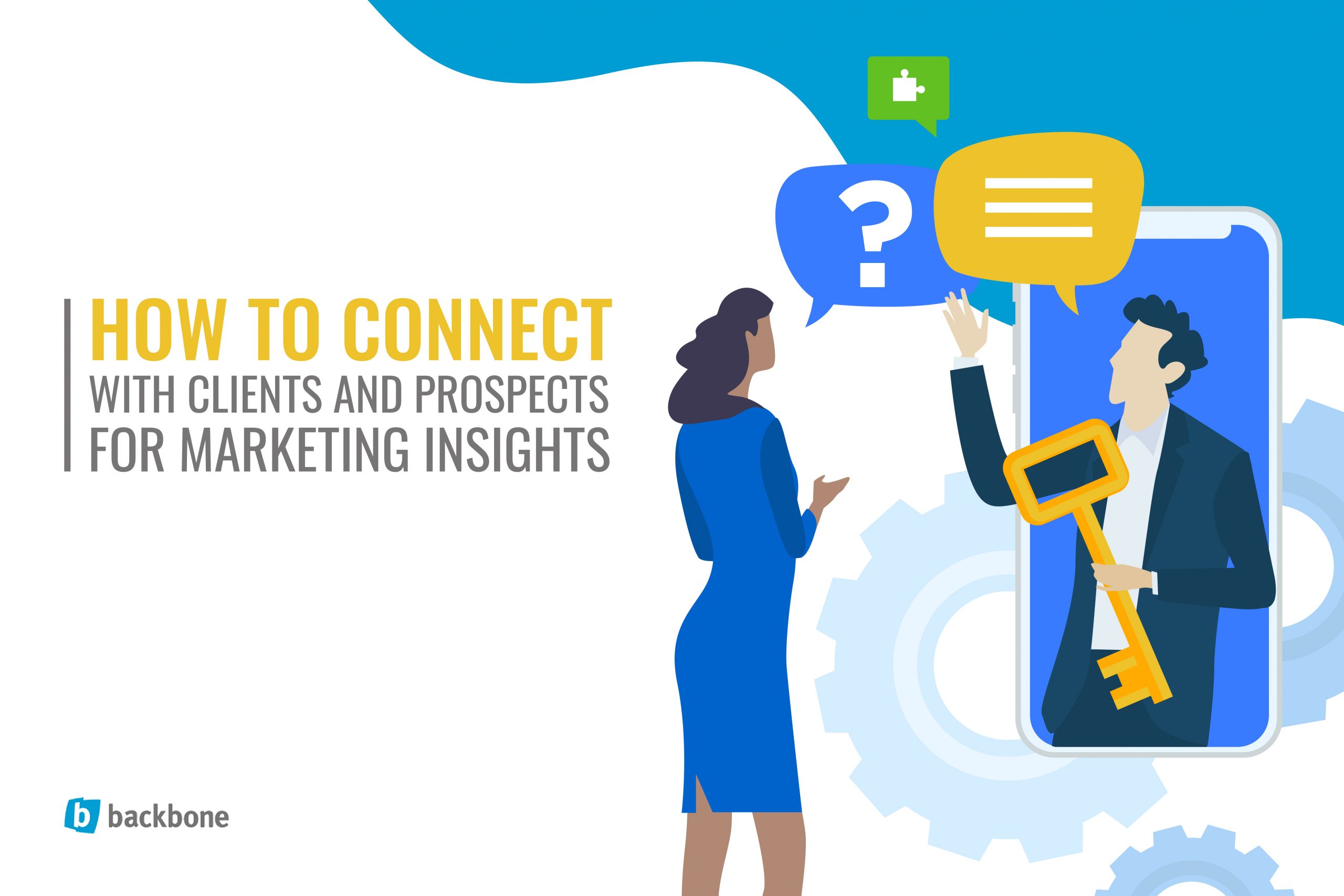 "If the customer didn't say it, it's just an opinion."
– Adele Revella, author of Buyer Personas
The Coronavirus pandemic has changed business – maybe forever. This is a crucial time to gather vital insights from current and potential customers that will help you reassess your marketing strategy. Have your client's' needs changed? If so, your messaging will need to change as well.
The goal is to learn what clients and prospects are really going through – not what you assume they're going through. Then you can devise a new campaign that speaks not only to their problem, but how your services can solve it for them.
However, you can't truly understand their needs unless you talk to them directly. Without authentic buyer insight you won't know how to speak to your current audience, and you certainly won't know how to attract clients within a new vertical.
The right message can radically boost conversion rates, but the wrong message will simply miss the mark and cause you to waste valuable time and money on misguided marketing strategies. The time you take to gather buyer insights now could mean the difference between profit and loss down the line.
The following tips will help you discover valuable insight from clients and prospects – all while building trust, rapport, and respect. Once you've gathered this information you will be ready to devise a new marketing strategy for greater impact.
Target Specific Verticals and Points of Contact
No marketing strategy is successful unless you figure out who your audience is going to be. Who are you currently talking to? Who do you want to talk to in the future? Spend some time assessing various markets and choose a few to go after. You may find that your current verticals are right on, but you may also choose to expand your reach into new markets.
Then, compile a list of contacts. Take into consideration the recent global changes – they may have affected who you need to speak with. For example, if you've previously targeted VPs of Marketing, you might consider connecting with the company owner instead.
Keep the Focus on Insight – Not Sales
Offer them a promise of value in exchange for their insight. For example, you may want to develop an article based on your gathered data that you can then send to them. This shows them that you really care what they think, and that they stand to benefit from taking the time to speak with you.
Remember that at this stage you're not trying to sell them anything – you don't even know if what you have is what they need. Instead, keep the focus on gathering insight and building trust. If you can connect with them, you will make an imprint on their mind. Then, when they're actively seeking a solution to their problem, an email from you in their inbox, or a targeted banner ad will have more meaning to them.


Respect Their Time
As you prepare yourself or your team to reach out, keep in mind that who you want to talk to may not want to talk to you. Marketing Directors and company owners can develop fatigue from consistent marketing and sales calls, which makes them immediately want to respond with "I'm busy" to your call without hearing you out.
To get around this, reach out first via email to ask for a few minutes of their time. If you can get on their schedule at a time that works for them, they'll be receptive when you call.
Alternatively, if you cold-call them, be prepared to state who you are and why you're calling within the first five seconds. Speak clearly, articulately, and with an authentically amiable tone in your voice.
Let them know that you only want to ask them one question, for the purpose of gathering insight to help you understand their challenges. Then stick to that promise. You may be able to follow up with a couple clarifying questions, but once you know you've understood their answer, thank them, and get off the phone.
Be confident in your approach, whatever it is. You are giving them the opportunity to be heard in a way that maybe no one has asked them about. Not everyone has the time, but if you catch someone at the right moment and you approach them in a professional way, you'll find success with a good percentage of contacts.
Follow Up
You promised a report – make sure you deliver! This gives you a great way to stay on their radar while providing value. Shortly after you craft the article, email them with a link. Include a Call to Action (CTA) that speaks to their needs – and promotes your company as the solution.
This type of follow up builds more trust and adds to your company's credibility as a partner. It also serves as the starting point for your new marketing campaign, which will, of course, be created based on their valuable insights.
Develop a New Marketing Message with Backbone
You could make the calls – or we can do it for you. Backbone Media is built on Digital Marketing knowledge, wisdom, and strategies that set us apart in our industry so that we can set you apart in yours. Set up an appointment with our CEO, Stephen Turcotte, to discuss the future of marketing for your business and to see if a partnership with Backbone Media is right for you.
https://www.backbonemedia.com/wp-content/uploads/2020/06/connecting_clients-02-1-scaled-1.jpg
1707
2560
Erik Swider
/wp-content/uploads/2020/10/web-logo-backbone.svg
Erik Swider
2020-06-10 10:05:47
2020-06-10 10:05:47
How to Connect with Clients and Prospects for Powerful Marketing Insights